Discussion Starter
•
#1
•
***Can a MOD please remove my ORIGINAL POST about the install, this is the full version.***
So i bought a Superwinch LT2000 a week or so ago. Started installing it this afternoon. I could have hooked up the whole thing today but I am going to do it over a couple days due to time constraints.
Here we go...
First off the install instructions SUCK.:WTF:
I bolted on the fairlead and winch to the mounting bracket. (Was working on the dinning room table, enjoy the table cover LOL )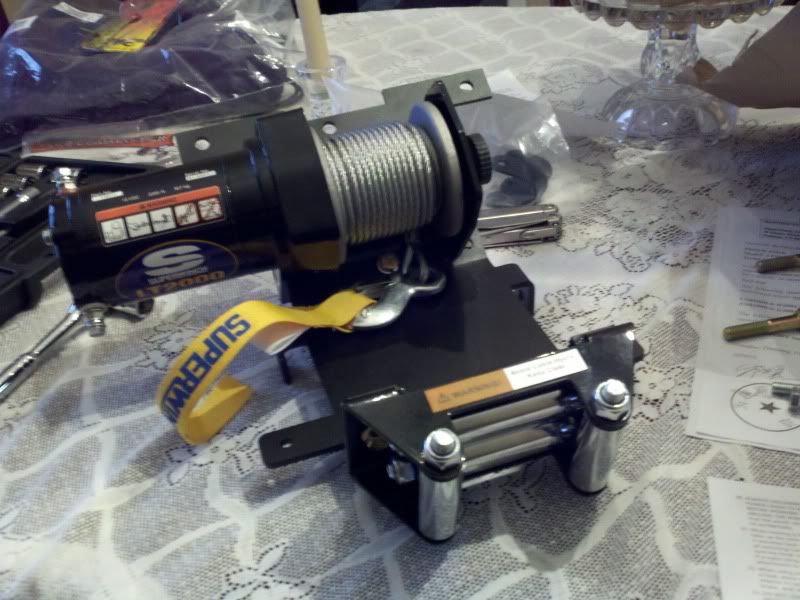 Then i took it out into the garage and removed the skid plate on the front of the foreman. I did this so i can get my hands in there easier. I unbolted the bumper from the frame and set the bracket into place. I first bolted on the top portion with the clamps.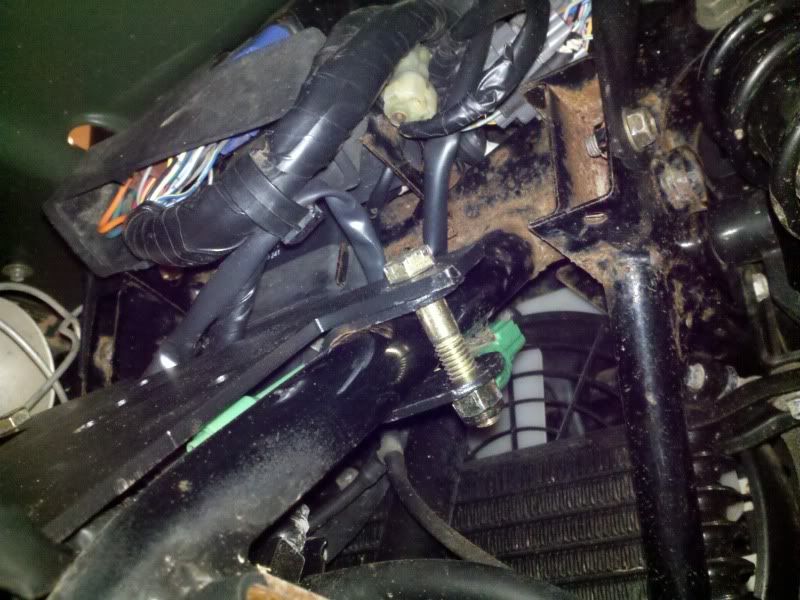 After setting the bracket and winch in place this is what it looks like.
Now here comes the fun part...wiring it all together
I decided i had no where to mount this big ol solenoid so i put it in the back gear box.
After putting it in the back box i drilled out a hole in the back of the box and in the space under the seat so i can run the wires to the battery. The hole that was in the back wall of the box was 1inch and the hole in under the seat is 1/2 inch. I used rubber grommets to line the holes to keep water out. I always sealed the grommets with silicon.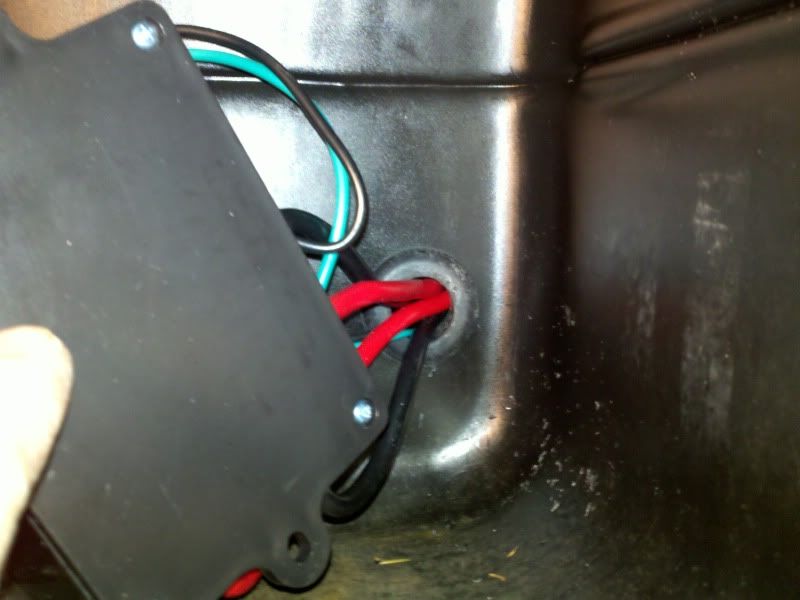 I then ran the wires that mount to the winch long the frame of the bike.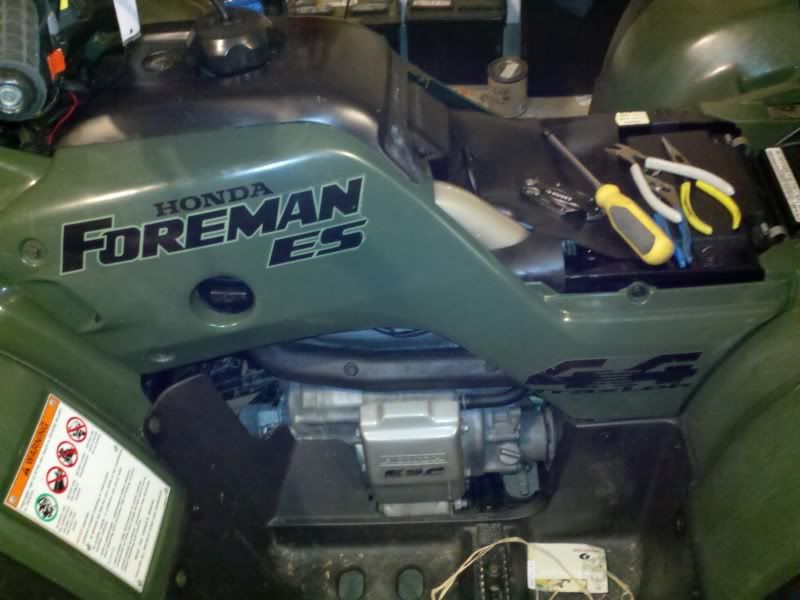 After i mounted the wires to the winch motor and zip tied all the wires along the frame i took apart the ignition so that i can hook the winch switch to the ignition switch. This involved splicing the ignition wire about 5 inches from where it is molded in place. I wrapped the wires up with electrical tape.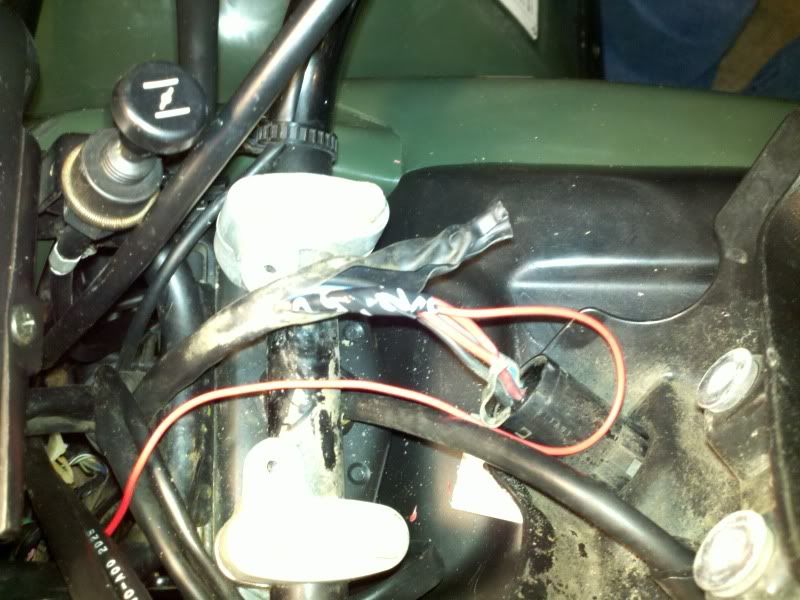 Ignition wire
Switch
Then i went back into the box and fed the switch wires through the grommet and connected them to the solenoid. I mounted the solenoid to the side of the box out of the way. I mounted it with Liquid Nails at first then i changed my mine and screwed it into the side.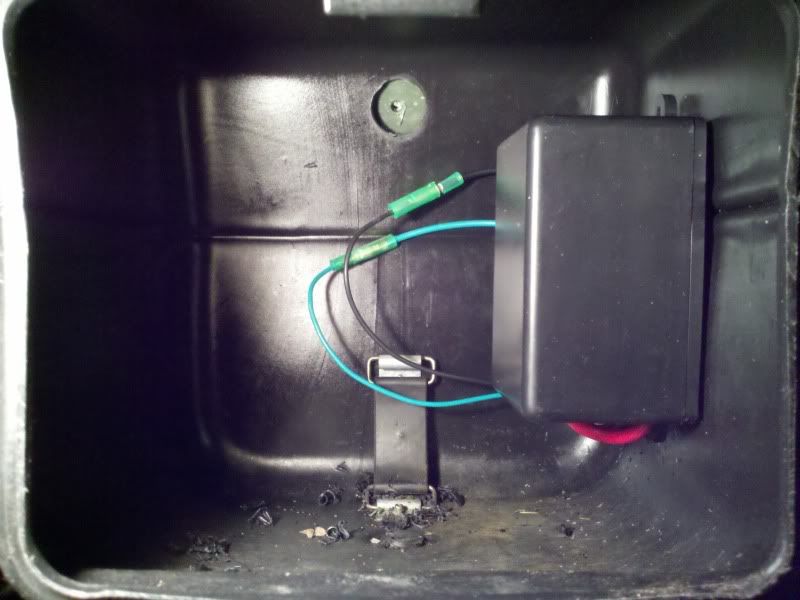 All holes that were made today were sealed with silicon.
Here is the finished product!
Overall it wasnt too much of a pain. The instructions were horrendous, i would have paid an extra $50 for more detailed instructions.
Hope this helps anyone with this winch or thinking about getting this winch