Quote:
Shoot turkeys in sc will be done breeding by the time the season opens.. might as well cancel it... Here is a pic from the trail cam... Its almost heart breaking...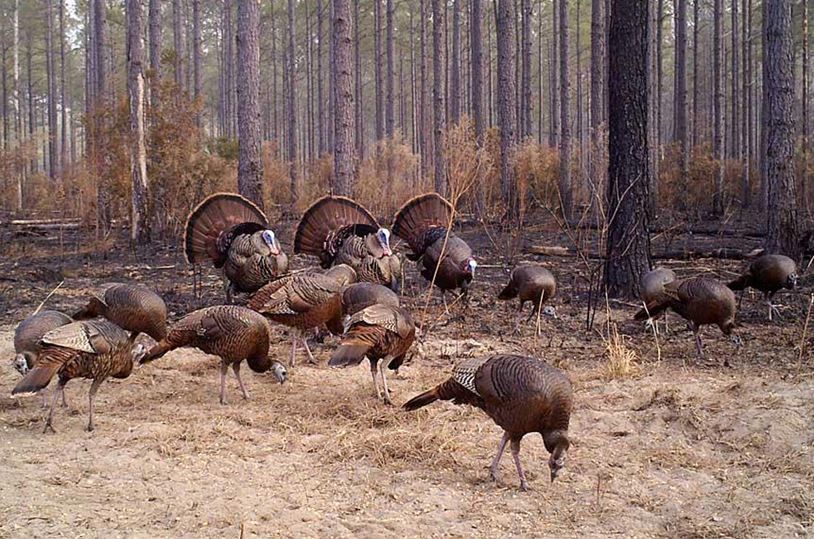 I about white washed the computer screen when I saw this pic,
. You're right Benji. With the way the weather has been around here they'll for sure be done with breeding by April. Three tom's already strutin' in this pic. I went by a field the other day when it was about 70 degrees and saw four or five out there strutin' for the ladies. Might have to go down around Charleston on March 15th and try and bag a bird or two
.
---
T ogether E veryone A chieves M ore
Never forget 911 & the 343
God bless the Charleston 9
'09 Honda Foreman
Redneck Cadillac
2500lb Gorilla winch
Aluminum Products full skid plate kit
27" STI Mud Trax on 14" STI XB70
2" High Lifter lift kit
Kimpex Outback ATV Seat
Koplin 5.0 Gun Boot
in illinois all the turkey and deer are stuck in the wheat fields that have nice tender green wheat... and they aint leaving
---
2012 Foreman
Warn RT 2500 winch
26in Executioners
12in ITP 212
Spool locker
Custom audio tube
3rd Headlight mod
DeeZee rear cargo truck box

H3LL ON WHEELS
well just to add a pic or two
here is a buck I shot in late season archery here in PA, shot jan 8th
and then a trail cam pic of him, , I have tons of trail cam pic's of this buck, actually planned to let him go, but some jerk shot him in the ass with a 22 twice, so he came out limping, so I tagged him, would have liked to see what he became next yr, but?? too late now!
and last a pic of bear that just doesn't seem to want to den this yr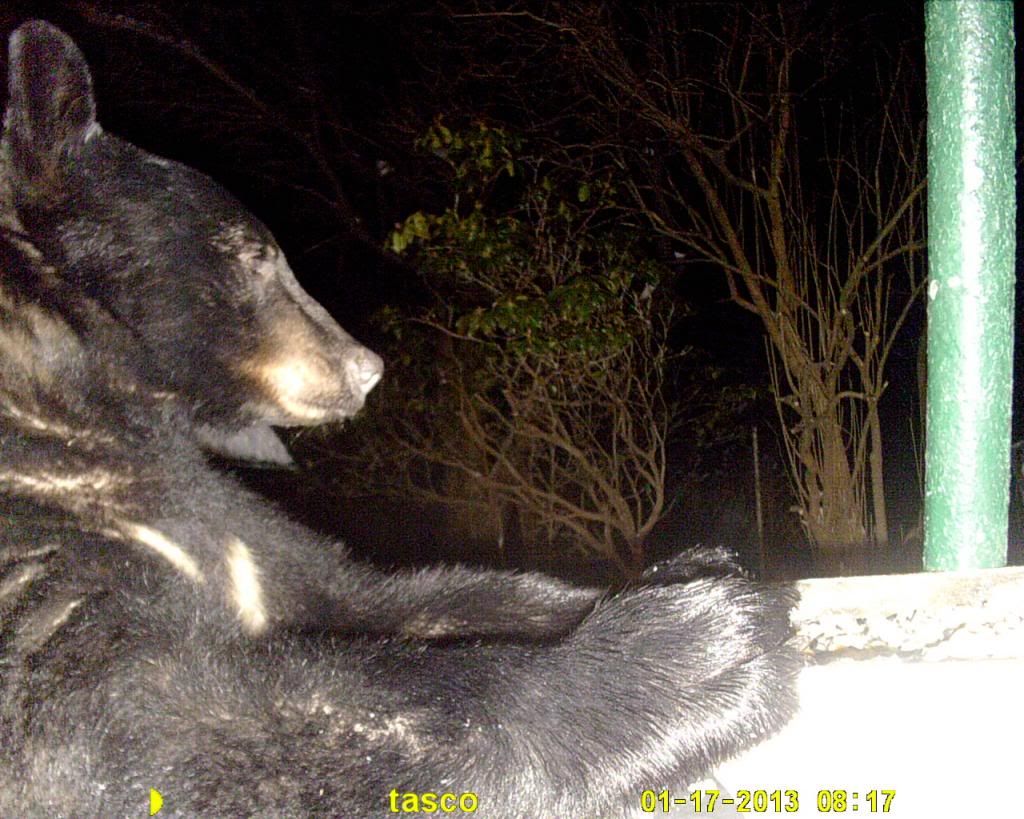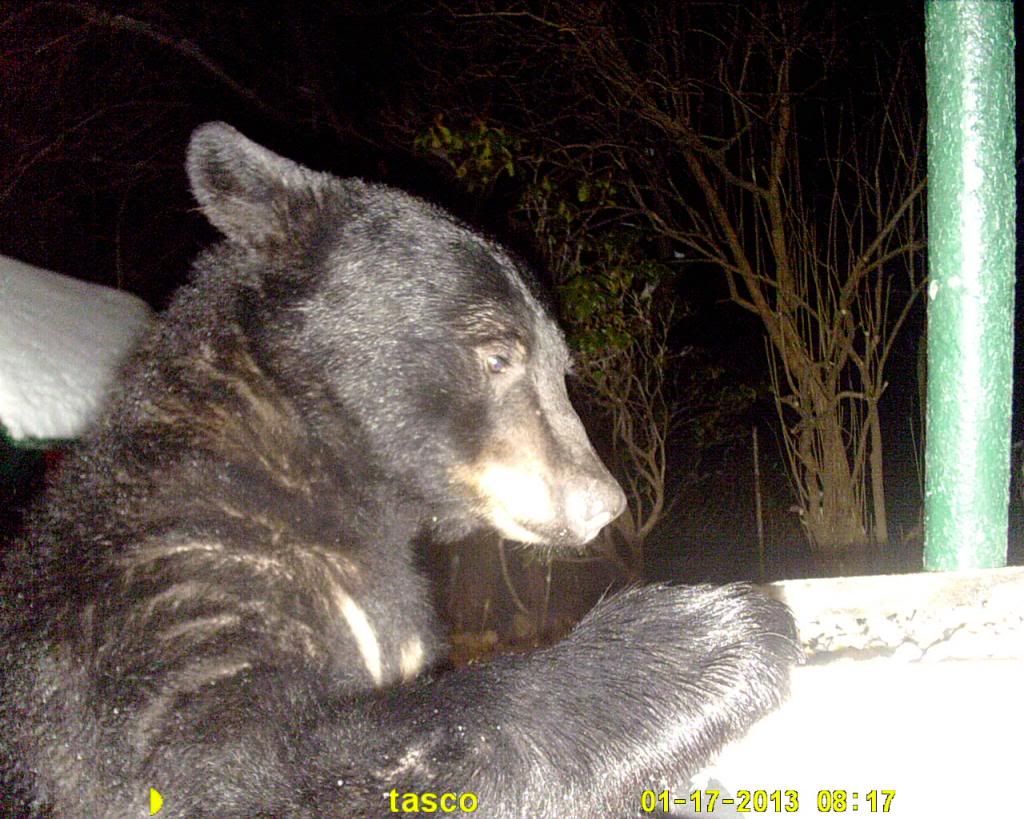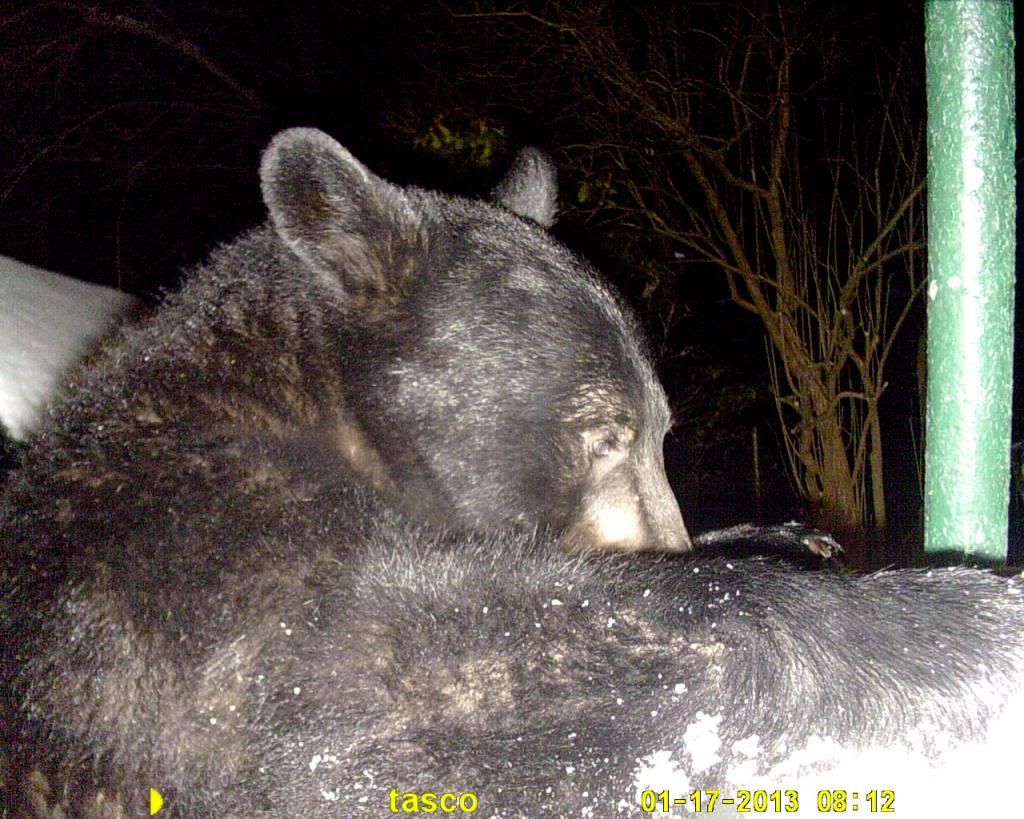 ---
Last edited by mrbb; 02-03-2013 at

06:13 PM

.
Snowshoe hares are in season.
---
2006 Foreman 4x4 500s
Powermadd handguards
2.5 Warn winch
2" Perfex long travel lift kit
High Lifter springs
26-11-12 Sedona Ripsaws on rear
26-9-12 Sedona Ripsaws on front
Douglas Rattlesnake rims
3rd Headlight switch
Moose Heated Handgrips and thumb warmer
Replaced the stock silver engine covers and front skid plate with 07 camo black and painted front brush guard black

2005 Rancher 350ES 2wd
mrbb that bick is still a good buck, a little young but i have no room to talk i shot my first buck with a bow october 7th i have trail cam pics of him and he looks like a shooter then i get him on the ground and in my mind i should have let him walk
really he is my first archery deer so im still proud of him and he is kinda cool lookin
---
2012 Foreman
Warn RT 2500 winch
26in Executioners
12in ITP 212
Spool locker
Custom audio tube
3rd Headlight mod
DeeZee rear cargo truck box

H3LL ON WHEELS
DO WHAT? 120 maybe..... But a great deer for a first archery buck. Mine was just a spike, scored 14 5/8. NOW that was a monster....LOL
---
F&AM Rockwell 191 PM
08 Foreman ES Tan
XTREME 2" lift
26in Swamplites, ITP wheels
Moose skid plate
Tusk hand guards
1 1/2" wheel spacers
4" storage tube "Black"
2 50 cal ammo cans "Black"
WARN XT2500
Hockey puck spring spacers

07 Recon ES Green
1 1/2" wheel spacers
2" lift
Tusk hand Guards
Rancher wheels and tires
Well I for one am depressed that duck season is over and that Turkey season is along way off and majorly off schedule. So six of us loaded up in a Polaris Crew Razor with two FoxPro game calls and drove around our 3000 acre lease to do some Crow Bangin yesterday. Defiantly scratched the itch. We had one sit were 250 crows dropped in at once / fast as you can load'um boys. Good times for sure. How do you guys fill the gap?
---
2001 Honda Rubicon
Superwinch lt3000 Amsteel recovery rope
Warn Plow
2" receiver
Agra Trailer
Rear basket
Mix up amonium nitrate and aluminum sulfate and blow **** up, basically same as tannerite.
---
2004 FOREMAN 450ES
25" kenda exicutioner
2 in lift ,highlifter springs
bored 50 over , wiesco piston
14%gear reduction, clutch kit
triangle snorkle, jet kit & carb mod
2in spacers all around
5500lbs winch
sspeckerwood 3rd headlight mod